Project Participants:
Project Description:
Our projects for LehrerbildungPLUS focus on two areas:
Between 2020-2023, we will design at least four blended learning courses to develop intercultural competence (knowledge, skills, attitudes) for Lehramt students of English at the five Hochschulen in Baden-Württemberg.
In July 2022, we'll host an international conference bringing scholars and students together to discuss how English Language Learning (ELL) improves intercultural competence through online learning (blended courses, flipped courses and fully online). Call for Papers will appear in June 2020.
Our mission is to improve digitalization skills and diversity awareness for Lehramt students during their BA and Masters studies, so when they move to higher phases their new schools, they are ahead of the game and ready to offer dynamic, engaging lessons to pupils.
Our research focuses on:
Best Practices for blended (hybrid) learning ELL courses
Developing surveys to measure intercultural competencies
Ways to overcome teacher reluctance to try blended learning approaches
Ways American Cultural Studies approaches improve intercultural competencies
Inclusive practices
Handlungsfelder:
The Fachgruppe Engish is part of the following workstreams: digitalization and diversity/inclusion
Events:
Blended Learning Courses:
Courses:
Diener, Astrid (Summer Semester 2020). Fachdidaktik Englisch II. Course on teaching literature, with a focus on intercultural and transcultural learning.
Diener, Astrid (Summer Semester 2020). Schools Debating. Course in British parliamentary style debating, with topics mainly centering on social diversity and inclusion.
Diener, Astrid (Summer Semester 2020). M.Ed.-Vorlesung. Diversität, Inklusion und Individualisierung.

Lecture course open to all Lehramt students of all stubjects and to external guests.

Keßler, Jörg-U. (Winter Semester 2018/2019). Multilingualism in Germany and India – Chances & Challenges. Lecture course including blended learning scenarios; open to all English Lehramt students and to external guests, including guest lecturers from Delhi (online and blended) and Germany.
Schabio, Saskia. (Summer Semester 2019). Scandal and Civility – From the Early American Republic to the Digital Age. (Addressing political emotions, social media, concepts of the public sphere and citizenship).
Schabio, Saskia. (Summer Semester 2020). Deep and Slow – Reading in the Digital Classroom. In collaboration with Chat der Welten, BW. (Research seminar on creating cultural sensitivity through literature, in cooperation with the initative Chat der Welten, BW, https://www.engagement-global.de/chat-der-welten.html), revolving around the theme of empathy,  and the challenges of affording 'deep reading' in digital environments).
Presentations:
Saskia Schabio. (2017)."Emotionen digital lesen lernen?" Digitalisierung und Englischunterricht, PSE Stuttgart-Ludwigsburg.

Saskia Schabio

. (2017). "Thinking and 

Feeling Beyond the Nation?" – Emotion, Cognition, Cosmopolitanism. Université de Limoges.
Saskia Schabio. (2018). "Transnational Minds". University of Kent, Canterbury (UK)
Saskia Schabio. (2019). "'To Set a Quiet Drama Going' – Embodied Reading as Performance'", Johannes Gutenberg Universität Mainz.
Publications:
Diener, Astrid (2016): "Förderung des Transfers von der Theorie in die Praxis. Effekte der Verzahnung von wissenschaftlichen und anwendungsbezogenen Ausbildungsinhalten auf die Kompetenzentwicklung von Lehramtsstudierenden der Fachdidaktik Englisch." In:

Legutke. Michael K. / Schart, Michael (Hrsg.)

.

Fremdsprachendidaktische Professionsforschung: Brennpunkt Lehrerbildung

. Tübingen:

Narr Francke Attempto, 127-144.
Diener, Astrid (2016): "Erfolgreiche Unterrichtsführung in der Fachdidaktikausbildung des Fachs Englisch: Konzeption einer Lehreinheit über die professionelle Unterrichtswahrnehmung und erste Ergebnisse ihrer Evaluation". In: Heibler, Markus / Bartel, Katrin / Hackmann, Kristina / Weyand, Birgit (Hrsg.)(2016): Leadership in der Lehrerbildung. University of Bamberg Press: Bamberg, 165-176.
Keßler, J.-U. (mit. R. Arntzen, G. Hakansson & A. Hjelde.  (eds.) (2019): Teachability and learnability across languages. Amsterdam: John Benjamins.
Keßler, J.-U. (2018): "English Language Learning – An SLA-based Approach". In: Surkamp, C. & B. Viebrock (eds.): Teaching English as a Foreign Language. Stuttgart: J.B. Metzler; pp. 73-88.
Keßler, J.-U. (mit Viktoria Ilse)  (2017): "Living Interculturalism instead of Teaching Interculturalism." In: Aicher-Jakob, M. & L. Marti (eds.): Education – Dialogue – Culture. Migration and Interculturalism as Educational Responsibilities. Baltmannsweiler: Schneider Verlag Hohengehren; S. 139 – 152.
Schabio, Saskia (2018). "No Game of Chess: Dominoes and the Modelling of Alternative Public Spheres in Menéndez and Glissant". Games of Empires: Kulturhistorische Konnotationen von Brettspielen in transnationalen und imperialen Kontexten. Hg. Karen Aydin, Martina Ghosh-Schellhorn et. al. Berlin: LITVerlag, 39-58.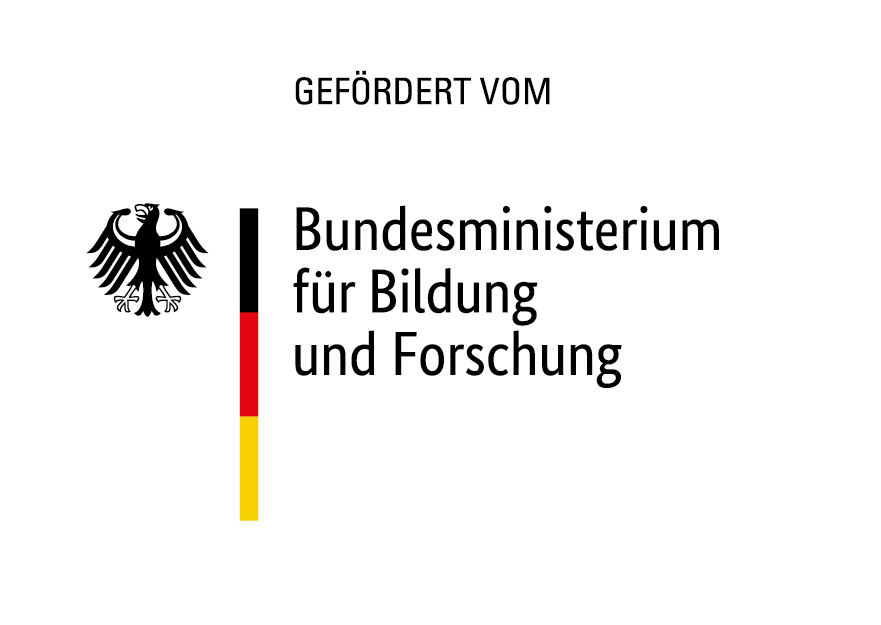 Das Verbundprojekt "Lehrerbildung PLUS" wird im Rahmen der gemeinsamen "Qualitätsoffensive Lehrerbildung" von Bund und Ländern aus Mitteln des Bundesministeriums für Bildung und Forschung gefördert.